Post by RpR on Jul 27, 2019 19:15:24 GMT -5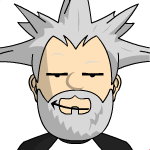 So many have not been heard from for so long; one hopes they are only too-well occupied, inshallah!
Why is there so little participation? Is everyone really so busy they have nothing to post? Who do I have to piss off to get some action? It's hard to believe there is so little maturing, growing, and being planted.
----------------------------------------------------------------------------------------------
Well this thread was going for a month two years ago when my Eczema was at its worst , then pfffft, the thread goblin took it to the abyss.
My Eczema is not gone but after getting a steroid and other skin fixers, it is much better now with splitting fingers a rarity, unless I bite the dead skin off to often but it has now moved to my palms which much less annoying and unless I wash my hands in very soapy water, or with bleach some times I can go days without wearing gloves at night; I also can and am using my hands as a garden tool again with no ill affects BUT my sense of taste is still mostly gone whereas; I have found out one can eat too many snacks out of habit even if they are almost tasteless, though the past few days my intake is way down as I have near zero appetite more often than not.
Gardenng:
My corn was a total failure down South probably due to squirrels digging out kernels.
I planted a large amount twice and have one stalk total.
The neighbor cut down his Black Walnut tree so the squirrels now have to work harder till acorns in the fall.
I do not miss digging out walnut trees though.
Potatoes are doing well but some I spent a lot of money for appear to be a total failure but planting late in Minn. even withthe cool wet weather we have had is a crap shoot.
The partial failure is not totally bad as I planted far, far, far too many this year and do not eat one half as many as I did even five years ago.
Sweet corn up North is doing well even though one plot was a failure but the second planting is near one hundred percent success.
I transplanted squash down South as the North garden is over crowed and they seem to be doing well and will fill in the empty corn plots; as well I transplanted some volunteer tomatoes to the the South and they seem to be doing well.
Up North Tomatoes are doing well after a iffy start , so well it is now a green jungle as carrots, chiles and other items are too close together and the squash still up there heading for the crown rather than the open space I left for it.
Potatoes up North were sloooow to get going but now are going gangbusters.
I left some volunteer Cleome in the veggie garden and did not pay close attention , plus was not up there when the humid hot weather really hit so mow I have a large flower garden in the middle of a over grown veggie garden.
I will have to go out and do some weeding thinning but I really do not want to thin to hard as there is something about a garden that looks like a jungle that is appealing.
I did do heavy weeding down South last week and after ten hours on my hands, knees and buttocks got it 90 percent weeded; filled two 70 gallon containers doing it.