Post by oldmobie on Aug 10, 2017 17:41:43 GMT -5
This first post is a duplicate of what I posted on the "Aquaponics anyone?" thread. I'm moving to here, now, so I don't clutter up a thread that isn't mine. Here goes:
I finally started aquaponics today.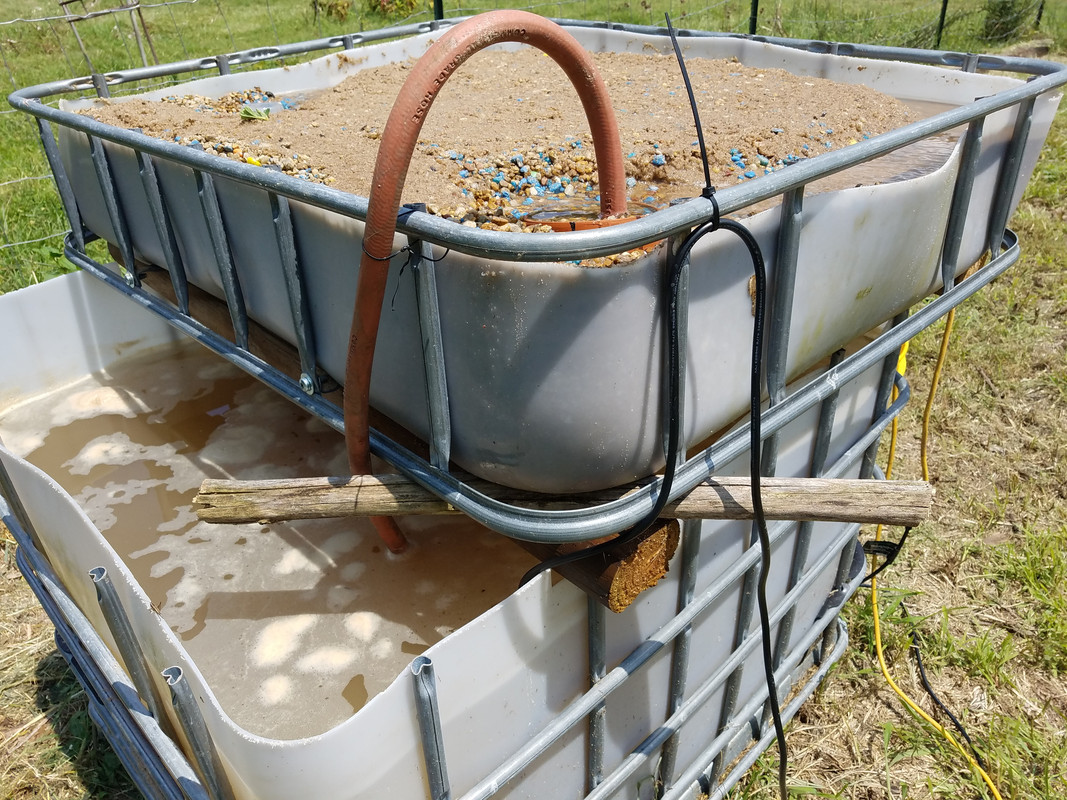 I used sand left over from a project. Constant flood, so I don't have to figure out bell siphons. Later I might switch to ebb and flow by putting the pump on a timer.
Guess I should have rinsed the sand. It made the water murky and foamy. The sand must be filtering it back out, it's getting better.
A clay pot of aquarium gravel minimizes sand erosion where the water enters the grow bed.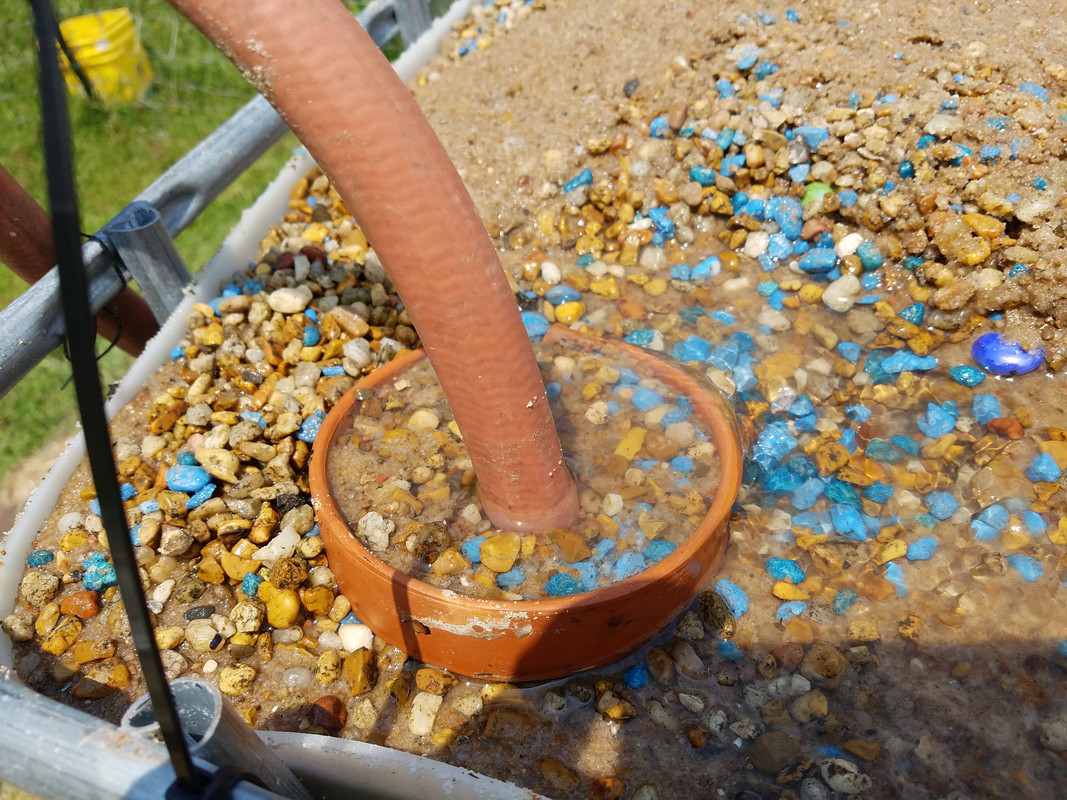 The water flows over the sand faster than through it. Seemed determined to carve itself a channel, so I formed it one around three sides to the stand pipe. Hopefully that will maximize the sand's filtration. More gravel in a bucket around the stand pipe lets any moving sand settle out rather than suck into the lower tank. The bottom of a jar is over the stand pipe to prevent clogging with leaves and such. It kept stopping the flow by trapping air. The water wouldn't displace it to reach the top of the stand pipe, so the level just rose instead. When I placed a jar of water over it, a siphon formed and sucked sand and gravel through. Now the jar has notches cut to let water flow under, and a small hole in the top to let air in and out.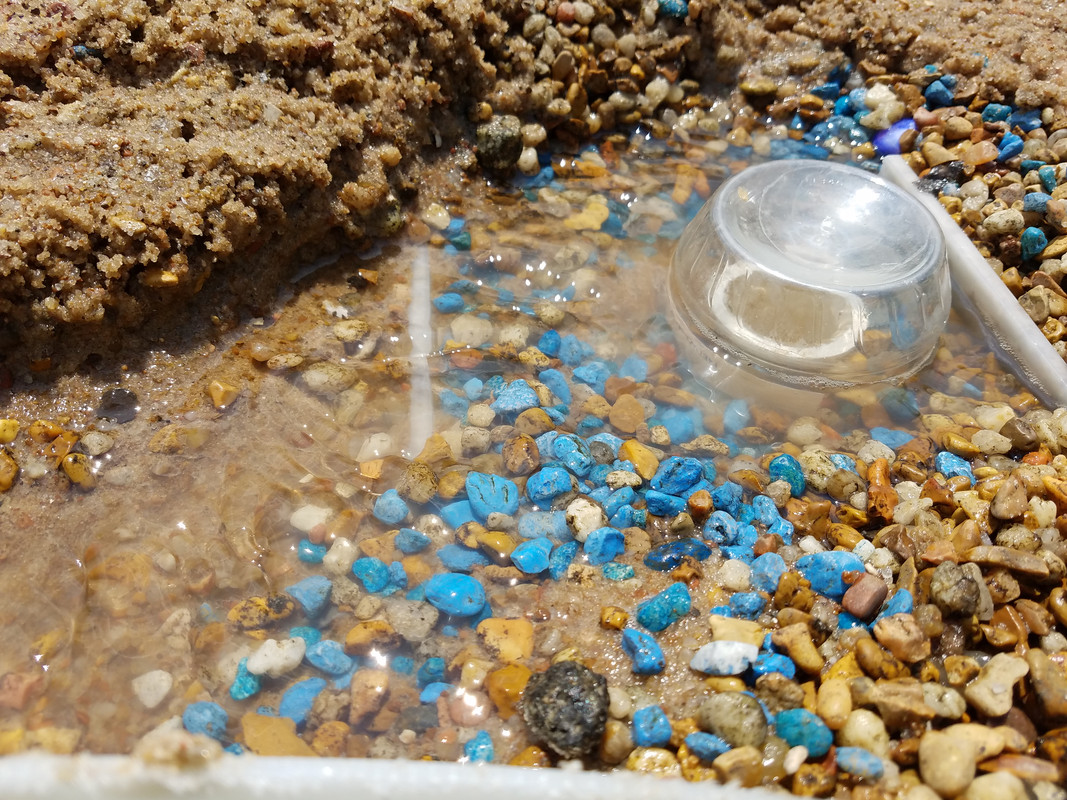 I was having a problem with water flowing over one side. The ground isn't level, and how I cut the tote probably isn't either. I should have shortened the stand pipe, dropping the water level. Instead, I shimmed the grow bed up. (Uncle Red always said "Any tool can be the right tool.")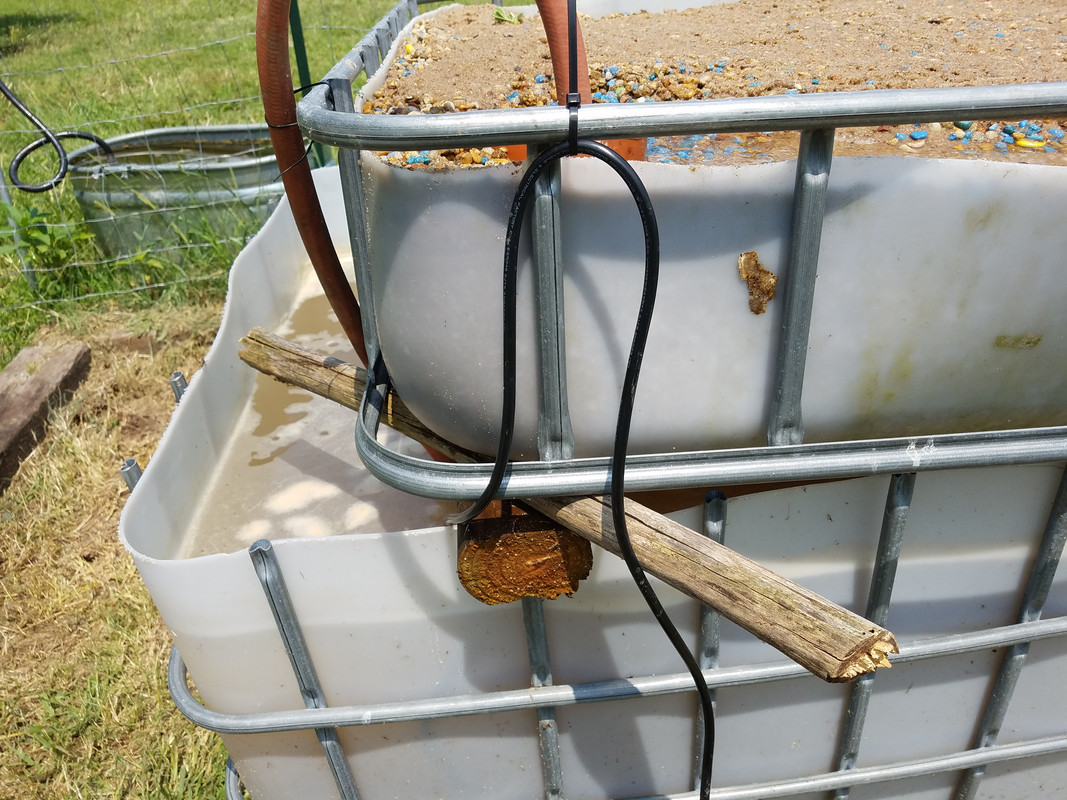 I don't want to disturb the bucket of gravel to remove the stand pipe and cut it off. I've already planted.
So far, a strawberry offshoot, some houseplant cuttings and various seeds, including corn, tomato, squash, turnip, beans, cucumber. Also a potato and a few onions and a flower bulb. Low expectations, but I want to know what plants will grow there, and whether direct sowing will work with the constant moisture.