Post by canadamike on Mar 3, 2011 23:53:24 GMT -5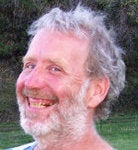 In other words, the potatoes that are most sought after at market and fetch the highest prices.
You're dang right about this Joseph, and even a few years ago I remember discussing it with Tom as this trend was building in Quebec, before anywhere else in the country in terms of general acceptance by the ''regular folks'' ( many had tried to push babies before all over the country) and it did not seem to be such a big thing in terms of continental trends....now you can't find a grocery store without loads of them in almost all colors.
Real small babies, smaller than golf ball size, are fetching 5$ per pound in Montreal's JEAN TALON market, and the slightly bigger ones 2.50$.
It is the second largest market in North America, I would bet it can be representative of any trend.
Winter vegetables, like squashes, are now fetching higher prices, like 2.79$ a pound for butternuts and others. Rutabagas have gone from 25 cents or so a pound a few years ago to 69-89 cents....
As more importance is now given to more local sustainable foods and overall food prices are climbing, there will be opportunities for long keeping crops produced locally.
I am getting back into this fruiting trees thing that got me started into gardening eons ago, and work with a great friend that owns a fruit tree nursery that looks a lot for old and forgotten often wild trees giving amazing crops, and a lot of them are giving, as an exemple, fruits that stay good for 6 or months more.
Although I did not find these, I will secure these fruits for Eric in the canadian germplasm system. All those valuable (mostly) apples have done very well forever without any pesticide and can keep almost forever ( OK, I am pushing it a bit
).
He also has a pear almost indistinguishable from the Bartlett pear that does well in Lac St-Jean, the northernmost gardening area of Eastern North America ( zone 2b) , 3 zones up from Bartlett country.
And even at 5 Bartlett is a gamble here in Canada, it is not the same 5 than in Indiana whatsoever....
Anyway, this maybe should be elsewhere on the forum, but I have a new job, pushing drugs for plants, like...seaweed based fertilizers ;D ;D
I am meeting every week some of the biggest vegetable farmers in the country, a lot of them producing for the big food chains, exporters and many having an outlet in the famed JEAN TALON market.
We are talking big volume here, acres by the thousands quite often.
I can tell you one thing: we are getting business because the big seed corps are doing an amazingly poor job in the bio-diversity department. I can take ALL the ''specialty'' vegetables ( a term for bio-diversity, meaning difference
) offered by ALL of them big guys and it would only fill PART of my PERSONNAL garden.
Sounds familiar to a lot of people here he!!!
Anyway, given the incredible knowledge on cultivars of the well intentionned government specialists, oups, agronomists, most of them living god knows where and never having grown a radish despite all these years in great universities, I am very glad to annouce that next year, in the second largest market on this continent, a LOT of HOMEGROWN GOODNESS tried and true and exchanged and mailed with love veggies will end up in the mouth of montrealers and others. I am quietly building a network of big farmers helping in research and trials.
I am having the time of my life, giving away seeds to people who will part from routine and grow their own for ''mass'' production and accept to do trials. A welcomed parting from waiting for big seed inc to come and rescue and sell the same boring stuff.
Some organic, some not, but I am working on it, and god knows seaweed can help eliminate the need for many ''cides''. And, believe it or not, I have a few of the big guys getting into horsetail ,stinging nettle and alfalfa tea for fertilizing, fungus and insect fighting purposes....
One large potato producer is asking for genetics.... ;D
We, this little family, represent way more than we think a very viable alternative. Nothing that did happen to me, ABSOLUTELY nothing would ever have happened without all the help and generosity of this family.
Gosh....do I thank you all, you are such an inspiration, you have no way to know how deeply I feel being here was such a great thing.
Truely life altering, in my case. I swear on my life and the ones of my loved ones I would built my new job and life out of all the inspiration I get here ( and with Tom and Tim and Alan...) and it seems to work darn well...
Love you, friends
Michel