Post by richardw on Dec 31, 2012 12:37:59 GMT -5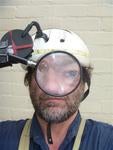 They do look similar
I think back 15-20 years nearly all mine grew there scapes from the middle of the onion also but because i don't like that trait i selected the ones that grew from the bottom of the clump,these days the number of clumps that have there scapes growing from middle of the onion is low,maybe about 10-20%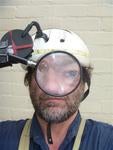 I've noticed the biggest bulbils I've ever seen on mine this christmas - not sure if this is because I've left them sitting in the one spot for a few seasons (since they are so easy to grow, they are often moved around into spare beds as i do my rotations).
Or on reflection, it might be because i removed bulbils to try and induce flowering (which has produced some seeds by the way). less bulbils, more energy per bulbil. Perhaps you guys growing them commercially could get a jump by going round and picking out all but one bulbil per cluster to induce bigger starts? Worth a try? Or too much trouble?
yes i reckon that would be a good experiment too,too late in the season to do it now but next year..opps this year i'll try it and see what happens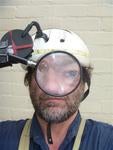 T
The discussions within this thread about seed from tree onions has made me more aware of seeing if my line does in fact have seed or not,i always thought it didnt and that maybe its because i pull all the clumps out every year in Feb,so would i need to leave them in the ground a bit longer so as to give the onion more time to develop the seed??,this again i will experiment with but not in the bed of tree onions i have ATM as its a pain in the bum to have a few plants left in a bed when i want to prepare the whole bed (compost added&dug over) for bulbil replanting ,i'll set up a second experimental bed in Feb-March of which half can be used for the bulbil removal experiment.
Another thing ive been thinking about also was the mutant red onion,some thought that maybe it had crossed with the tree onion,but now i realize that the two flower at different times,the California Red Onion is flowering now but the flowers on the tree onions don't form till Feb ,so there's no way there could have been any crossing