Post by Deleted on Nov 6, 2012 13:47:07 GMT -5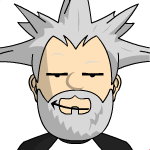 I personally consider people, under the guise of class warfare, to be comparable to forces of nature, do not mean to embroil others in it.
I am not always the perfect gentleman I'd like to be, but there are some lows I will never resort to. I get the idea that people will use politics to justify these lows.
There is no happy medium between communism and fascism.
I was just reading of the Reichstag fire, in which an unemployed Communist, yes, with mental difficulties, was used as a patsy -- a pretext for the Nazi's to come into power.
(In case you can't tell, by now, I consider the fascists and communists to be comparable to our two parties.)
The avowed communists of today are becoming ever more comfortable, using menacing language in public.
Now, I am not one of his co-religionists. I do not esteem Albert Pike in the same respect as a Biblical prophet, but he gives me the idea that seeker-friendly churches will not address the tougher, social issues.
There would seem to be a conservative backlash, but without the Gospel of grace, as it is preached by mainline denominations.
This is perhaps comparable to Hitler's appeal to conservatism in the Christian churches, eventually destined to be destroyed.
I read the Martin Niemöller prose, "First They Came..."
en.wikipedia.org/wiki/Niemoller
Every rendition of these verses starts at the lowest rung of the Social Darwinist foodchain, and works it's way up, through the classes. This may well turn out to be another witchhunt against Communism. It might consume everything except govt. It disrupts small conclaves from within, so is a legitimate security concern.
I favor traditionality, am businesslike. In person, I am a strong male presence, admired by what can fairly be called fascists.
What keeps ringing in my ears is the saying of a Messianic rabbi. He says let's pretend we're on an isolated island. Such and such happens. Who is responsible for it.
And, that's what makes me the last guy in the chain.
I'm probably the best friend you'd ever have in one of these situations, just giving a word to the wise to be watchful.